Momentis Scam Report
Hello and welcome to the Momentis Scam Report. My name is Charles Peterson In this report it is my intention to reveal detailed facts about Momentis Home Business Opportunity so that you can make an informed decision as to whether or not it it is the right service/ or business model for you. You may have questions like: Is it a scam, or legitimate business opportunity? What are others saying about Momentis?
Is anyone really making any money as a Momentis Rep. Has The Big Money in Momentis already been made? I will answer all those questions and more in my complete Momentis Scam Report.
Who is Charles Peterson, and why should you give a heck of what he thinks anyway?
Well if this is the first time we have met you'll soon discover I like to keep it real. I respect your time so I will get right to the point and cover key questions you may be thinking of. For one thing if you are taking the time to read this article you are probably doing research on Momentis because your thinking of joining and you want some prospective from a third party. Just to let you know I am not with Momentis so if you are expecting to see a sign up link you might as well leave now. I am not here to trash Momentis I will be completely fair and let you know the good, the bad & ad the ugly of what I found out about Momentis. I am not a million dollar earner or Guru with a staff and huge office space I am just a guy that earns a quite living from home and have a little more time tham most to notice stuff. I am sick of all the hyped up false promises saturating the net and have to admit I've got suckered a few times myself in the past and want to make sure that doesn't happen to you by giving you an upfront honest report about the Momentis business opportunity.
In this Report I will provide info about the:
History Of The Company

The Products and Services

The Need In The Market Place

The Compensation Plan

The Timing

The close out with a final thought beginning with the history.
Just A Little History…
Momentis was founded by President and CEO Andy McWilliams whos's background is sketchy to say the least. All we know is he has a passion for network marketing which he has been doing since he left college more than a decade ago. According to his bio on the company site he gained his experience from being a top recruiter with a company that took advantage of the deregulation of telecomunications industry in Texas back in the day. Hmmm sounds like Excel communications to me. I could be wrong but there is no way to really document his successes. I will take it for granted he must know a thing or two to get the nod from Just Energy. Keep in mind Just Energy was under many law suits and investigations as reported by several news features on CBS and ABC to name a few. Pick a video below to see what I mean. Keep in mind even though these videos don't portray Just Energy in the best light Just Energy is publicly traded and still managed to rake in an estimated additional 3 billion dollars in revenue last year. It appears they might have had problems resulting from over ambitious reps and changed their name from US Energy Savings and re-emerged as Just Energy with fewer complaints. A brand new marketing department complete that is supposedly independ of Just Energy. Hmmmm… How's that for damage control. I think they are behaving now. You watch the videos below and then you decide.
What Are Others Saying 1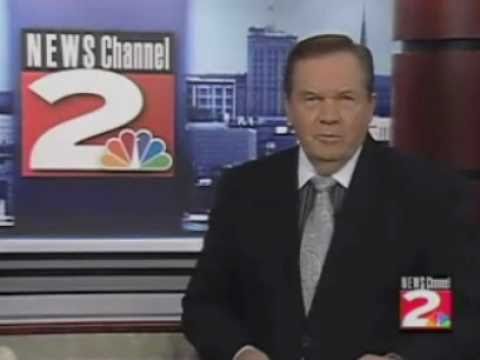 What Are Others Saying 2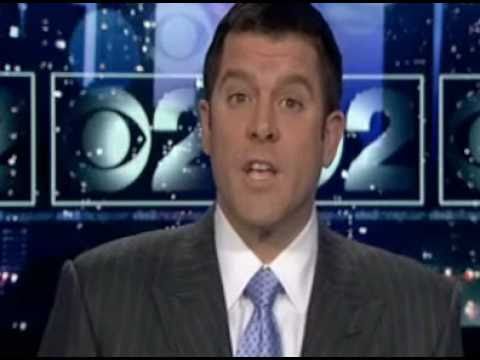 What Are Others Saying 3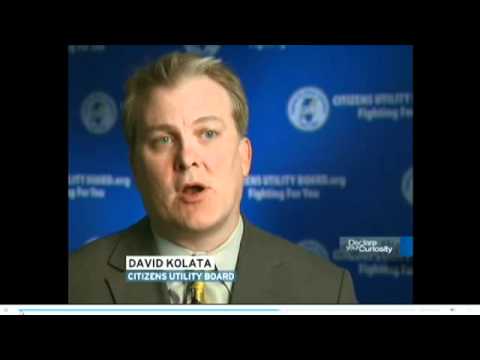 What People Are Saying 4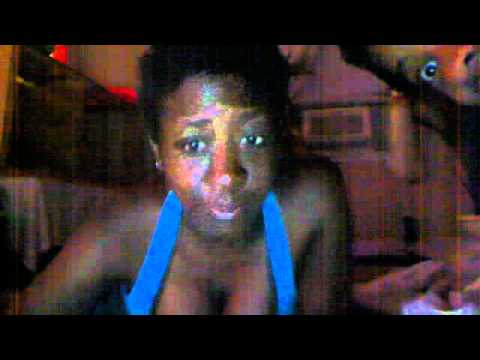 What People Are Saying 5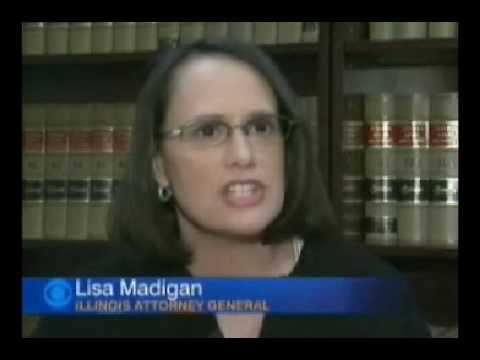 A Little More History…
Right hand man to Andy Mc Williams is Senior Vice President Mr. Mike Adams. The site bio doesn't say much about him either except he is from Canada and after failing in network marketing for six years he learned a few things before over seeing projects for a video game publishing company for a decade. What does that mean ? Was he the night watchman for a video store? Your guess is a good as mine. You can read the company bio and decipher it for your self here in the WHO WE ARE SECTION.
That just a little info about who's running the company that pays you should you decide to join. I admit I am sure these are nice guys but it is true when they say success leaves clues. Here's a company event where a lot of people get together to celebrate their successes and plans for the future. I wasn't there …but it seems on the up and up.
JUST FYI
For every negative video I found about Just Energy I found about 10 positive ones about Momentis. That's important if you are marketing online. I used news videos so people wouldn't think it was miss information spread by a competitor. I actually went to live briefing in NY where the presenters appeared to have the highest integrity. Maybe Momentis will help Just Energy to behave now.
See What Momentis Insiders Are Saying
Anyway watch a short clip from an event in Dallas below for social proof then watch the company vision video that follows.
THE PRODUCTS AND NEED IN THE MARKET PLACE
As we examine the need in the market place it's easy to see we all need energy. And those that don't have energy want it badly. We know that Just Energy has been in business since 1997 and has 1.8 million residential and commercial users in North America. Which seems pretty decent since most companies that go up against incumbent electricity and natural gas energy providers rarely get more than 5% of the incumbent providers action. Don't worry that's still enough to make you them filthy rich if they know what you are doing.
Which means if you join them and know what you are doing you can get a piece of the pie too! If you decide to claim a slice make sure you join a team that know's what they are doing so that you can copy their success.
We already know that Energy is the base product but hey also offer other consumable renewable services at the time of this review. If you have the know how and want to capitalize on multiple streams of income here are parts of the package you can share with prospective prospects and clients:
THE PRODUCT RUNDOWN
Click on images to get more info.
JUST ENERGY

Suplies residential and commercial energy needs.

Is a satellite television service provider offering more than285 all-digital channels. Think…how many people you know use cable who may switch if they get a deal? For more info click here. To get the most out of your HDTV, you need DIRECTV. Enjoy the best TV experience for your entertainment dollar with DIRECTV

CLEAR 4G
Super fast simple, wireless internet conectionn across the nation starting ar $49.99 per month. M-DigitalSavings plus Unlimited Calling in 60 Countries with boat load of features like:

Free Member to Member Calling, Caller ID, Call Waiting, CallForwarding, 3-Way-Calling, Speed Dial, Fax support.. and much more…not too shabby huh! For more info click here.




SAVINGS PLUS UNLIMITED CALLING!

M-Digital Service, powered by joip, replaces your traditional land line phone service, using your high speed internet connection and your existing home phone. This means that the M-Digital service will act as a regular phone, exactly the way you know and already use.

Features include:

Unlimited calling in the United States, Canada and Puerto Rico.
Unlimited calling to 60 countries see list.
Keep your existing phone number or choose a new one.

M-MOBILE

SAVE UP TO 75% USING YOUR MOBILE PHONE!

M-Mobile service, powered by joip, saves you money when you dial internationally or make long distance calls from your existing mobile phone. With the smart phone or tablet application or the Call Back Service you can make calls when traveling, when you have limited coverage, or to cut back on your mobile phone minutes.

Features include:

Multiple calling plans available
No contract required – No hidden charges
Easy to use – Direct dial with or without Wi-Fi

The EnergyMizer® is an advanced power reduction system that will save commercial customers 10% to 20% on electricity bills each and every month. Since 2007, the EnergyMizer® has been installed in a variety of business clients resulting in hundreds of satisfied users. The flagship 8% money-back savings guarantee and value proposition have made EMS proven leaders in the field.

The 5 Key Functions of The EnergyMizer®

Magnetic phase balancing of voltage to reduce demand, noise and waste in loads.
Harmonic filtering of non-power currents to reduce the billed Kilowatt Hour demand.
Transient voltage conversion by capturing surges and redistributing as usable power.
Resonance-free power factor correction to reduce reactive non-power demands.
Reduced load currents resulting in reduced peak power demand subsequent charges.

SAVE ENERGY, SAVE MONEY, SAVE THE ENVIRONMENT

JustCleanTM is offered to customers who want to reduce the negative impacts of their own day-to-day energy consumption and support carbon offset projects without our commodity-based price protection program. As a carbon-offset option, JustCleanTM enables customers to directly offset their greenhouse gas emissions. Just Energy purchases carbon credits offered by companies whose carbon reduction initiatives exceed governmental requirements.

When customers participate in our green energy program, they help support locally-based green energy initiatives, where available or other carbon offset projects in proportion to their selected energy use. By purchasing green energy options, consumers directly reduce the environmental impact of the energy they use.

National Home Services is Canada's fastest growing home services company! National Home Services is transforming the North American home services landscape by providing residents with innovative energy saving equipment while maintaining superior customer service.

National Home Services is committed to helping Ontario customers feel at ease with the benefits of renting a high efficient and cost effective water heaters, furnaces and air conditioners. Providing reliable, trouble-free service at no additional cost, National puts your family's worries at ease.

Key Program Highlights:

Hassle Free Service – Avoid any upfront costs; just one affordable monthly payment.
Peace of Mind – Repairs, parts and labor are all included in your monthly fee.
Priority 24 Hour Service – You will have access to 24/7 emergency phone service.
No Fee Transfer – We will provide an agreement that is transferable to the next owner should you sell your home.
Professional Assistance – National is committed to providing you with expert installation and service from our licensed and certified by TSSA technicians.
New Energy Efficient Equipment – National upgrades your existing equipment to energy efficient models at no additional cost.

24-hour monitoring from six ADT Monitoring Centers.

Here's what else ADT home security monitoring includes:

Monitored Burglary
Manual Police Emergency
Manual Fire Alarm
AC Power Failure
Medical Emergency Notification
Optional Upgrade: Smoke and Heat Sensors
Optional Upgrade: Carbon Monoxide Detector
Optional Upgrade: Water Sensors
Optional Upgrade: Freeze Sensors
2-way Voice Capability: a convenient, hands-free feature that allows you to communicate directly with an ADT monitoring center dispatcher from almost anywhere in your home.
Cell guard: Wireless technology – no landline needed!
It's too much to go over in this review but just know that a Momentis
Energy rep has affiliate links and training for all of these products and
services which may prove fruitful especially for an ambitious marketer.
Now I'm going to…
Show You The Money!
Momentis Energy Compensation Plan | Biz Overview Video
Momentis Comp Plan Explained by National Director Antione McBay
TIMING IN THE MARKET PLACE
If you are wondering if you still have a chance to enjoy 1st movers
advantage with this company the answer is yes…and no. Here's why…
first of first means first and Just Energy is not the first or last company
to utilize network marketing to aquire customers.
However, the company new enough that itself has not developed a
leader who has reached the top rank yet. So that person can still be
you. The market is so huge and continues to grow as the populations
energy needs grows. Not to mention the company appears to be
expanding globally as deregulation permits.
Take A Look At The Company's Vision Below
Is It In Line With Yours?

Momentis Company Vision by f1011984460
THE HIGHLIGHTS OF MOMENTIS ENERGY
> Low cost start up only about $325 initial cost including website.
> No auto-ship
> Simple business – Gather customers – teach others to do the same.
> Markets a renewal consumable product that is a necessity.
> Has 8 additional popular consumable products for those who like
multiple streams of income.
> Simple to advance in the compensation plan.
> Free training for reps in the field
> Already in 12 states and Canada plus just opened in the UK
THE DRAWBACKS Of JOINING MOMENTIS ENERGY
What suprised. You though this was a one-sided love fest about the
virtues of Momentis Energy. When ever you read a review like that the
reviewer usually leaves a few things out of the review because they
are usually trying to separate you from the money in your wallet. I am
not with Momentis but even if I was I would intend to be upfront, honest and
to the point.
Okay here it is…my two cents. Despite Just Energy's less than stellar
past Momentis seems to presently receive nothing but praise and accolades.
Although Momentis totally qualifies as a legitimate business because
Momentis moves goods and services into the market place the bulk of
money made by reps will most likely come from recruiting bonuses.
Be aware Momentis is not the only energy company to embrace network
marketing as a model to acquire customers. Competition is fierce it
seems every other week I get a door knock of some kid from a different
energy provider asking to see my utility bill. It's easy for me to conclude
why some would misrepresent company policy in order to satisfy bonus
requirements. It doesn't mean the company culture promotes this type of
behavior. However, there are those reps in an MLM company who will
sometimes do more for recognition than they will for the money. The may
fake it till they make it to bring about momentum in their organization.
It is also my view in order to maintain a customer who became a rep
unless that rep continues to see a profit there maybe no reason to
maintain the membership without long contracts. I have become weary
about energy service providers that embrace network marketing as a
means to acquire customers but have little videos showing exact details
on how or why a customer should switch providers if not for the
opportunity attached to it. Or sometimes they make promises but have
no written guarantees.
MY SUMMARY CONCLUSION
Momentis is a legitimate business and marketing arm of energy giant
Just Energy. (AKA US Energy Savings) Just Energy is a huge company that is
publicly traded on NYSE and earned 3 billion dollars in revenue last year.
Momentis reps are able to market 8 other services besides energy.
Compensation plan is fair and easy to advance in. Start up cost is only
$299 plus $24.99 monthly for the website. For that a rep is able to
market energy in 12 states plus parts of Canada and the UK.
Most reps will earn the most income through recruiting bonuses. If a
rep does not have a way to contibually duplicate reps that sponsor
other reps ther businesses will probably not last. It is no doubt that
having consistent low cost or free qualified leads to talk to is the best
way to sustain and grow a large network marketing organization. For
ways to get instant access to qualified leads click here.
To learn how to attract endlesss free leads to you while still
monetizeing those who are not ready to join your business click here.
Filed under: Reviews • Uncategorized
Like this post? Subscribe to my RSS feed and get loads more!